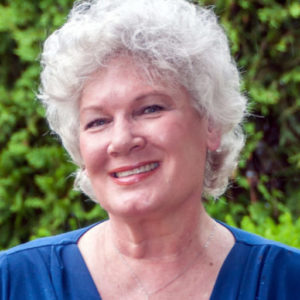 Maureen "Mo" Walsh is a professional writer with full-time and freelance experience in journalism, advertising, and public relations. With her versatile experience, short learning curve, and ease at working with in-house team members, she can contribute to the success of your project from concept to follow-up.
Mo has an official resumé here. See selected ads/PR here. Follow links to extracts and online articles here.
Mo is also a fiction writer whose first published story, "Roadside Roulette," won the 1998 Mary Higgins Clark Mystery/Suspense Short-Story Contest. More than a dozen of her stories have been published in national magazines, anthologies, and online publications, including Mary Higgins Clark Mystery Magazine, Woman's World, and five anthologies of Best New England Crime Stories. Read brief extracts from selected stories here.
"Double Wedding" was a Derringer Award finalist and "Double Take" won Honorable Mention in the 2009 Al Blanchard Award contest. As a member of the Monday Murder Club, Mo is a coauthor of A Miscellany of Murder: From History and Fiction to True Crime and Television, A Killer Selection of Trivia (Adams Media, 2010).
Mo is also President of the Mystery Writers of America New England chapter, a past board member of Sisters in Crime/New England, a committee member of the New England Crime Bake, and four-time anthology editor and past coordinator of the South Shore Writers Club.
She and her husband, Kevin, are parents of three adult sons. They live south of Boston and make regular visits to northern Vermont and Mo's hometown of Saint Louis, Missouri.